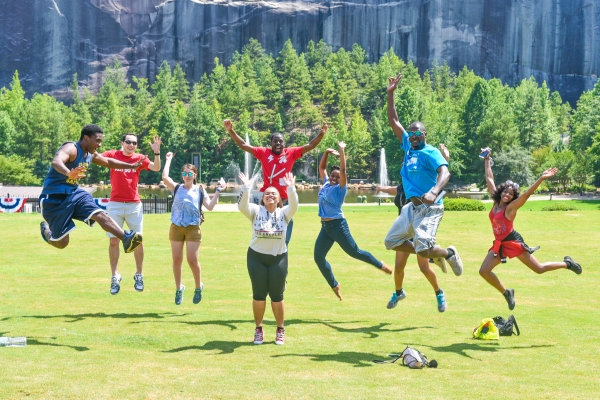 Every 2nd Saturday Atlanta Bethel's young leaders host fun activites for members and others who may be interested. We want to encourage Christian fellowship in all things and seek to deepen the relationships with the church through these activites. If you all have any suggestions on what to do on other Saturdays, don't hestitate to let us know!
Last event, we had so much fun at Stone Mountain and made a lot of long lasting relationships! Next month's Saturday event will be at Atlanta Bethel Community Church. We'll be meeting at the church at 11am and parting ways at 5 or 6pm. We encourage everyone to bring a snack, dessert or drinks for sharing (homemade or store bought). And also be ready with an extra change of clothes because we may be going to Piedmont Park for outdoor activities.
We hope to see you all there!