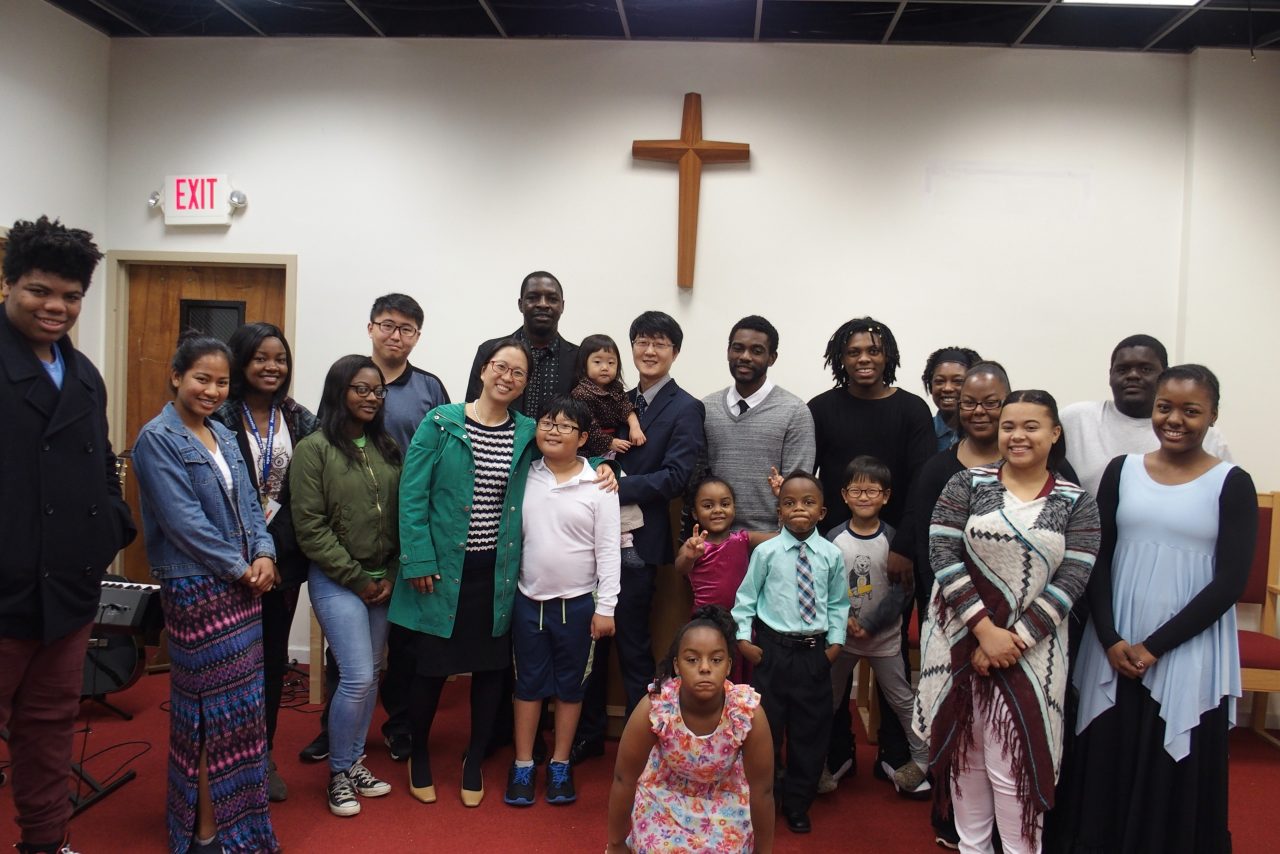 On October 29th, Atlanta Bethel commemorated their 25th anniversary with a special service featuring two special performances during the service. Children of the church, sang the song 'Jesus Loves Me', then sister Brianna Harris offered worship dance. They made everyone's heart soft and ready to receive the message.
Pastor Anderson Kim delivered message from Matthew 13:31-33 and reflected the church's history. And exhorted attendees stay faithful to see the Kingdom of God.
He said, "The kingdom of God starts from something very small. In the great kingdom of God, the great glory of the kingdom of God, what is the starting point?  It was something very small like us. like you. Jesus is speaking of the history of life with the disciples. How is the kingdom of God? This doesn't come from the sky. We cannot make this with sword and spear and fight to win. How is the kingdom of God? It starts like this something small" and continued,  "Through you, although you may have faith small like a mustard seed so small. However, let us not fall into despair. You are the small seed for the Kingdom of God. But it will be a great tree where the branches will extend. Many birds of the air will come to perch in its branches."
After service, at the fellowship table members freely shared grace and how the seed was sown to them.
Coneeto said "I remember Hyunhee in Walmart. I didn't want to walk past her because I felt she was selling something, so I went the other way, and then she appeared to me again and was so eager to bring me to church. She gave me her number. That was her sowing the seed. She kept texting me and inviting me and inviting me and texting me till I just said let me go or I'll end up seeing her again at Walmart, and now I'm here".
Jestin, Coneeto's son shared "The message today about the mustard seed reminded me that God can do much from little, and that it all takes time. God didn't just wave his hand and creation was created. It took time then, and it takes time now".
Continued by Kiara said "I remember just walking into Walmart and noticing Pastor, Annie and Noah. I didn't know why, but they stood out. And then Hyunhee came out of nowhere, very happy asking about bible study. And then she told me that Annie was her child, and Pastor was her husband. When I first came here, I was a little weird out. I mean, why were all of these people so nice? This wasn't what church ever was for me".
Minister Michael also shared "The message and the reflection pastor gave on the time spent here in mission reminded me that our lives are answered prayers for many. The struggles that this church went through were during a time where I was being prepared to become a missionary. I often wondered why God had brought me from NYC to ATL, but now I see. He was using my life to answer their prayers.
I grew slow, but then I was used to help build up this church and many souls. Like someone shared earlier, even one person in our lives in ministry are answered prayers and hope renewed. Most of us here likely were the last person the minister chose to talk to before ending the long day of evangelism filled with many rejections. And that last person said yes to the offer to come to bible study or church and that renewed our weary heart. God is good."
Attendees also enjoyed great meal together. Ministers gave glory only to God and gave thanks endlessly this day.