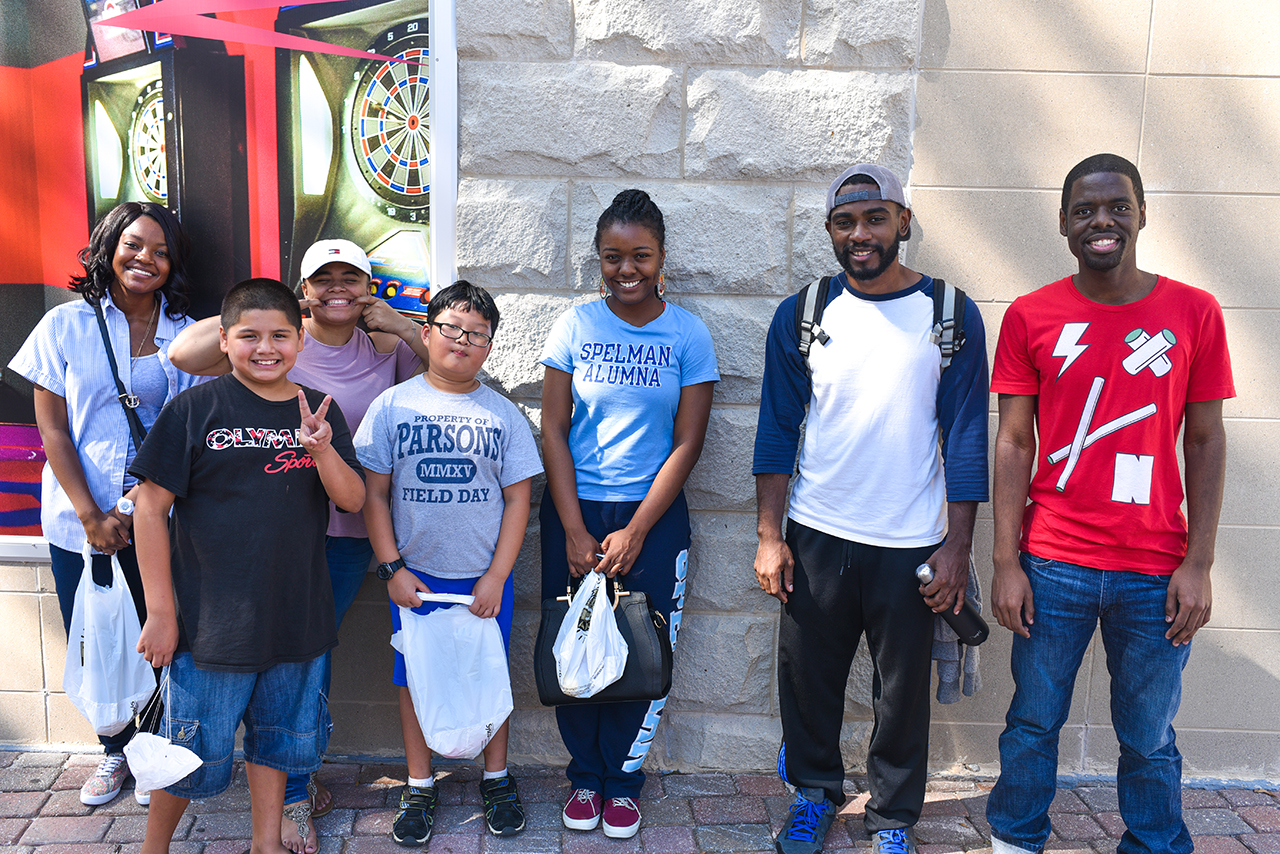 On Saturday, September 9th, YEF Atlanta in collaboration with Bethel Community Church held their monthly Youth Fellowship Day. Old and new faces showed up to fellowship together at Round One for bowling, karaoke and arcade games. To begin, the attendees introduced themselves and got acquainted with one another and afterward they prayed for fun and Spirit-filled fellowship. Two new faces joined in the fun of the day, one Bible study student from the local university and a young boy one of the committed members was baby-sitting. In total, nine people participated in this special Youth Fellowship Day.
In bowling, many surprising strikes filled the air with cheers and laughter has the members helped each other along. And for those who couldn't quite get the hang of it, encouraging words and helpful advice helped them feel at home and reassured. After bowling was cut short, the group rented a karaoke room and sang solo and duet songs. One member pointed out that though the songs themselves weren't Christian songs, that each song the members picked had Christian themes. The solos brought out people's talents and made them much more confident to step out. The duets brought friendship closer, as the attendees found they shared similar music taste. In the final activities, the group split up into smaller groups to take on the arcade and win prizes. After a long day in the amusement center, the members stepped out into the sun for a final photo to commemorate this day and concluded in prayer.
This fellowship day was a special one and while planning out this one, many new students expressed their interest in joining next month's fellowship time. Atlanta Bethel and YEF have been blessed with may new students interested in bible studies and our church. Because of this we hope to have more events like these, as well as, more biblically based mini retreats for them. We ask that you all would please continue to pray for this harvest time and for the continued growth of the church, YEF Atlanta, Elim and other ministries and para-churches.